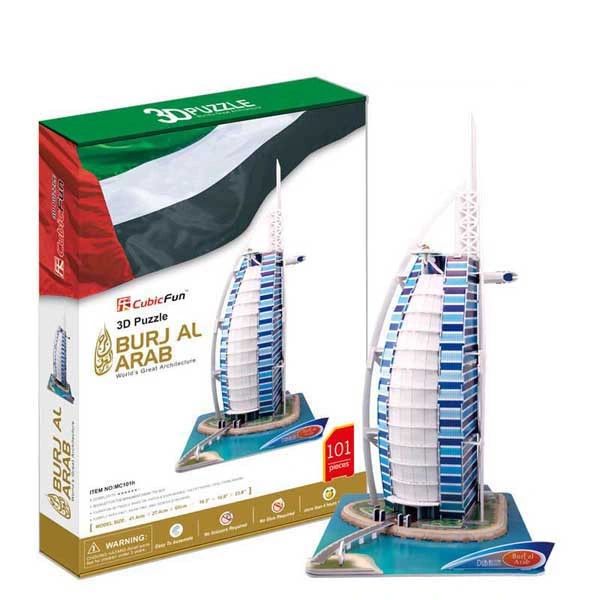 Burj Al Arab 3D Puzzle
This Architectural Model 3D Puzzle is of Burj Al Arab located in Dubai, United Arab Emirates made by CubicFun 3D Puzzles
This famous hotel was built on it's own island.
Included in the box are the assembly instructions and a booklet on the facts/history of the monument
This model/puzzle also includes LED lighting for which batteries are required but not included
For Ages 6+
Easy to assemble with no scissors or glue required
101 Pieces
More than 4 hours to complete
Item # MC101h
Assembly is required
CubicFun 3D Puzzles are made of paper & expandable polystyrene (EPS) foam board
Adult Guidance recommended. Read the instructions before use.
Model Size: 41.4cm x 27.4cm x 60cm / 16.3" x 10.8" 23.6"
Complexity is 6 stars out of 7