Christmas Accessory Shop 3D Puzzle with LED Lighting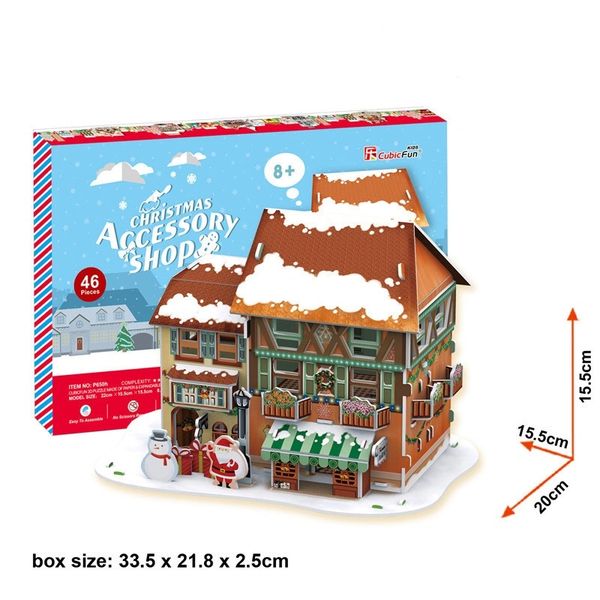 Christmas Accessory Shop 3D Puzzle with LED Lighting
This Cubic Fun Kids 3D Puzzle is of a Christmas Accessory Shop made by CubicFun 3D Puzzles
Included in the box are detailed picture instructions.
This model/puzzle also includes LED lighting for which batteries are required but not included
For Ages 6+
Easy to assemble with no scissors or glue required
46 Pieces
120-150 Minutes to complete
Item # P650h
Assembly is required. All pieces are pre-cut
CubicFun 3D Puzzles are made of paper & expandable polystyrene (EPS) foam board
Adult Guidance recommended. Read the instructions before use.
This product requires 2 AA, 1.5 volt batteries (NOT INCLUDED)
Model Size: 22cm x 15.5cm x 15.5cm / 8.6" x 6.1" x 6.1"
Complexity is 4 stars out of 7