Masjid Al-Haram 3D Puzzle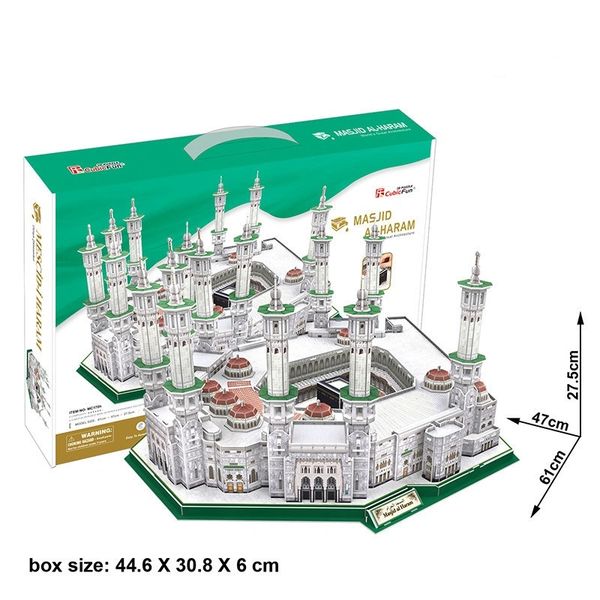 Masjid Al-Haram 3D Puzzle
This Architectural Model 3D Puzzle is of Masjid Al-Haram located in Mecca, Saudi Arabia made by CubicFun 3D Puzzles
It is the largest Mosque in the world and surrounds the Kaaba, one of Islam's holiest places.
Included in the box are the assembly instructions and a booklet on the facts/history of the monument
For Ages 6+
Easy to assemble with no scissors or glue required
249 Pieces
More than 4 hours to complete
Item # MC178h
Assembly is required
CubicFun 3D Puzzles are made of paper & expandable polystyrene (EPS) foam board
Adult Guidance recommended.  Read the instructions before use.
Model Size: 61cm x 47cm x 27.5cm / 24" x 18.5" x 10.8"
Complexity is 6 stars out of 7