Metal Earth Himeji Castle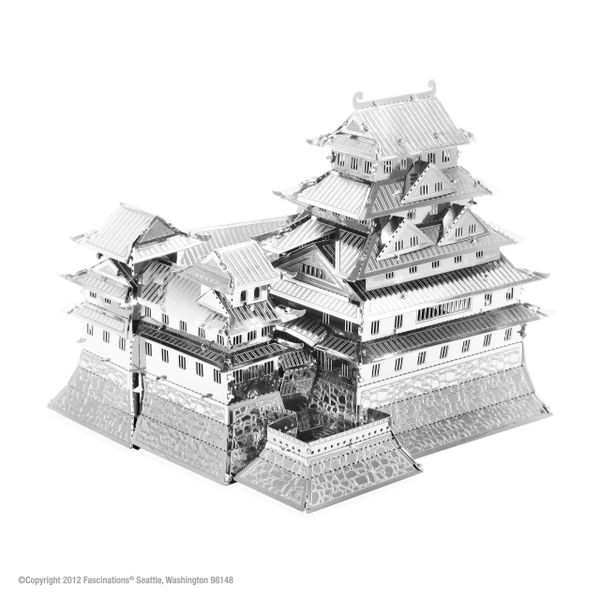 Metal Earth Himeji Castle
Is also known as the White Heron Castle because of the way that its soaring white stucco walls resemble a graceful heron taking flight. The original fortress was built in 1346 and the castle in its current form was completed 1610. The castle is full of defensive features however it has never been attacked in its 400 year history. In 1993 it was designated a World Heritage Site.
Item#: MMS055
Number of sheets: 3
Difficulty: Challenging
Assembled Size: 2.81" x 2.69" x 2.34" (7.2 x 6.9 x 6 cm)
Ages: 14+
No glue or solder needed!