rural Dollhouse Villa - 132 Pc LED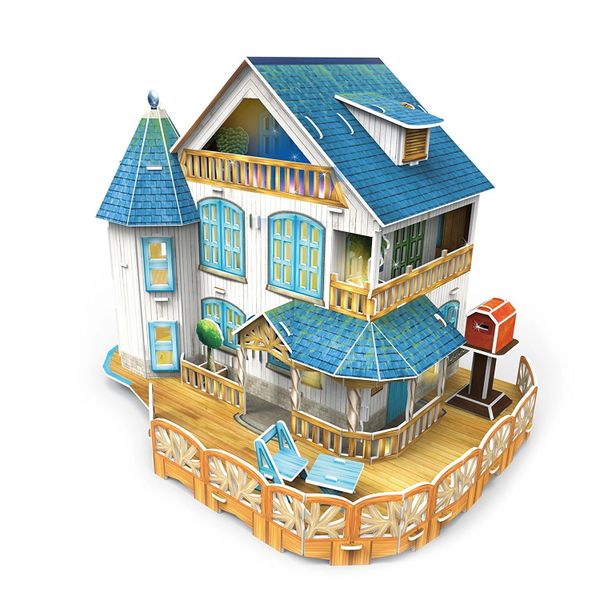 rural Dollhouse Villa - 132 Pc LED
BUILD YOUR OWN - RURAL VILLA DOLLHOUSE 132 Pieces Age: 12 years and up Level: 6 Construction Time: over 34 hours Weight: 1.6 lb. Size of Finished Model: 23 x 30 1x 23 cm Box Size: 33 x 2.4 x 4 cm

PARENTS LOVE- 3D Puzzles Because, As an Educational Toy, It Helps Children interact with each other and Develop Cognitive Thinking, Spatial Reasoning, Creativity and Motor Skills. And you stay with a beautiful display.

SAFE FOR SMALL HANDS - The puzzle set are specially designed to be safe and suitable for little hands. Young ones will have tons of fun playing with their favorite puzzle, while parents sit back and relax.