Star Trek NCC-1701 3D Model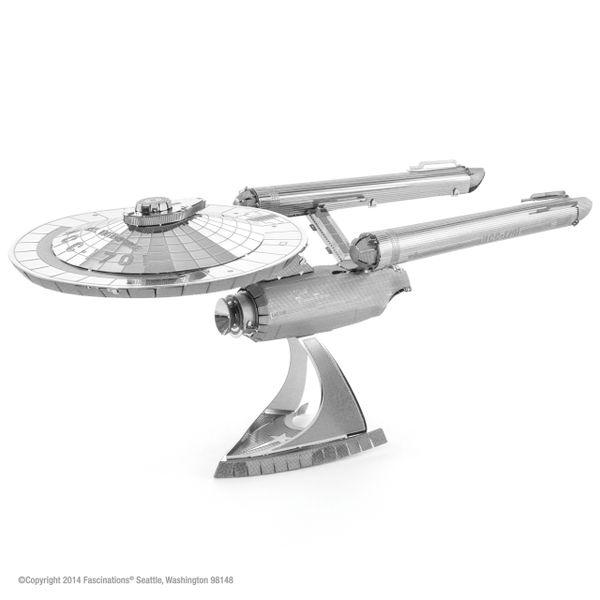 Star Trek NCC-1701 3D Model
The USS Enterprise (NCC-1701) was a 23rd century Federation Constitution-class starship operated by Starfleet. In the course of her career, the Enterprise became the most celebrated starship of her time. In her forty years of service and discovery, through upgrades and at least two refits, she took part in numerous first contacts, military engagements, and time-travels. She achieved her most lasting fame from the five-year mission (2265-2270) under the command of Captain James T. Kirk.
Product Name: NCC-1701 3D Metal Model Kit
Item Number: MMS280
Number of Sheets: 2
Skill Level: Moderate
Ages: 14+
No glue or solder needed!