Star Trek Vor'cha 3D Model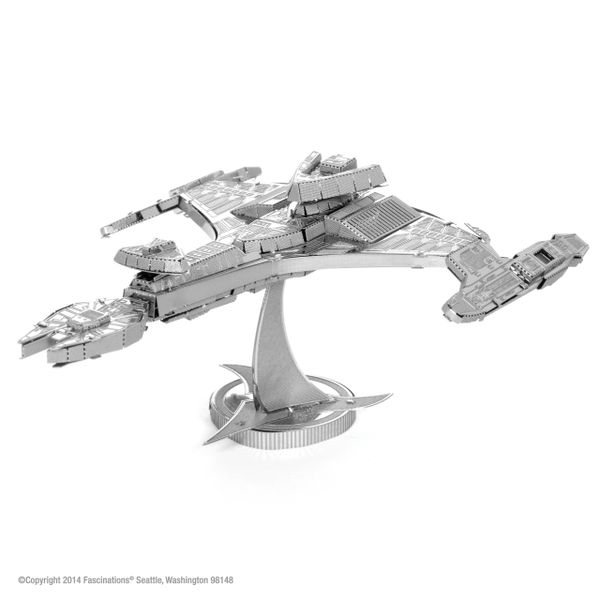 Star Trek Vor'cha 3D Model
The Vor'cha-class attack cruiser, making its debut in Star Trek: The Next Generation's fourth season episode "Reunion", originated from the strong desire of the The Next Generation's production staff to have a distinctive Klingon ship style of their own. As explained by Michael Okuda in 2009, "Those two ships – the Vor'cha and the Negh'Var – were an important part of the TNG evolution. They were the first Klingon ships in the TNG era that were not recycled from the feature films. As much as we love the battle cruiser and the bird-of-prey, we wanted very much for TNG to have a Klingon ship style of its own, and these ships gave it to us."

Product Name: Vor'cha 3D Metal Model Kit
Item Number: MMS283
Number of Sheets: 2
Skill Level: Moderate
Ages: 14+
No glue or solder needed!