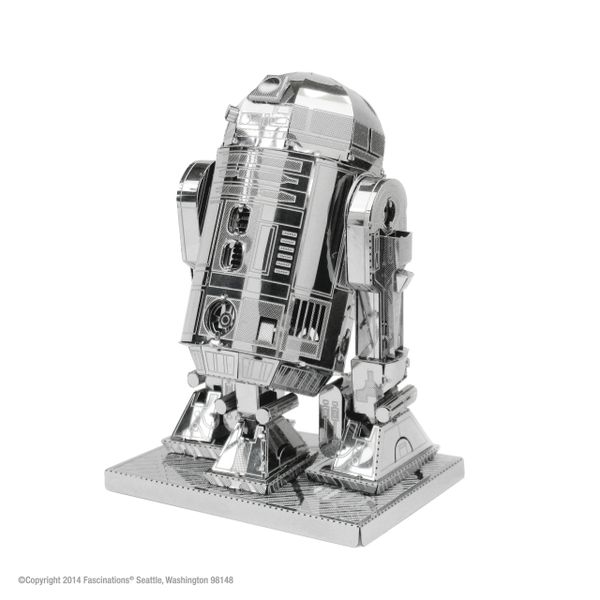 Star Wars R2-D2 3D Model
R2-D2, pronounced Artoo-Detoo and often referred to as Artoo, was an R2-series astromech droid manufactured by Industrial Automaton prior to 32 BBY. Resourceful and spunky, the droid developed an adventurous personality during his many decades of operation. Inside of his cylindrical frame were many arms, sensors, and other tools that could be extended to fulfill various needs, such as slicing computers, extinguishing fires, projecting holograms, repairing starships, and flying.

Product Name: R2-D2 3D Metal Model Kit

Item Number: MMS250
Number of Sheets: 2
Assembled Display Size: 2.5"(L) X 2.0" (W) X 3" (H)
Skill Level: Moderate
Ages: 14+
No glue or solder needed!