Star Wars Tie Fighter 3D Model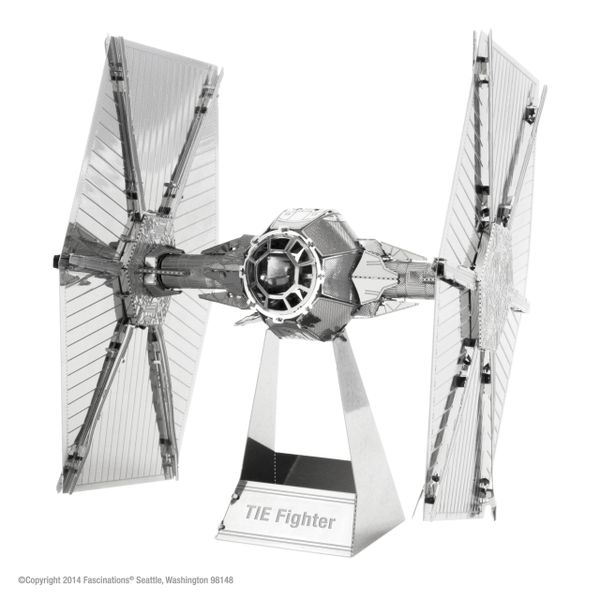 Star Wars Tie Fighter 3D Model
The TIE/LN starfighter, or TIE/line starfighter, simply known as the TIE Fighter, was the standard Imperial starfighter seen in massive numbers throughout most of the Galactic Civil War and onward. Colloquially, Rebel and New Republic pilots referred to the craft as "eyeballs." The TIE fighter is the original design for later upgraded TIE models such as TIE/sa bomber, TIE/IN interceptor, TIE/D Defender, TIE/D automated starfighter, and many more. The TIE Fighter was a descendant of the T.I.E. starfighter and the V-wing starfighter, both developed for the Galactic Republic, and was manufactured by Sienar Fleet Systems. In addition to the T.I.E. and V-wing, it was also descended from the TIE starfighter, the first TIE model developed for the Galactic Empire.

Product Name: Tie Fighter 3D Metal Model Kit
Item Number: MMS256
Number of Sheets: 2
Skill Level: Moderate
Ages: 14+
No glue or solder needed!