Star Wars X-Wing Starfighter 3D Model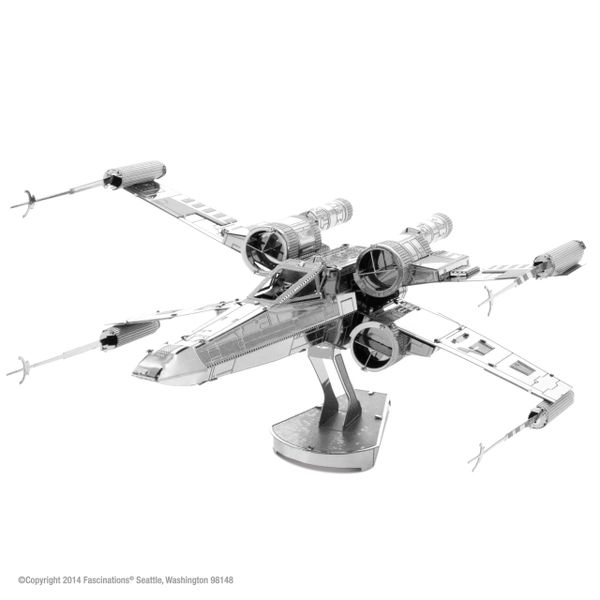 Star Wars X-Wing Starfighter 3D Model
The X-wing was a prominent series of multiple starfighters produced by Incom with a characteristic "X"-shape of four wings, known as S-foils, extending out from the fuselage. These starfighters were found in the service of the Rebel Alliance, New Republic, and also the Galactic Alliance. The X-Wing was originally developed for the Galactic Empire but the entire Incom design team defected with the prototypes to the Rebel Alliance, ending the contract. Despite this, however, at least one X-wing was stolen by a Stormtrooper.

Product Name: X-Wing Starfighter 3D Metal Model Kit
Item Number: MMS257
Number of Sheets: 2
Skill Level: Moderate
Ages: 14+
No glue or solder needed!