The Santa Maria Ship 3D Puzzle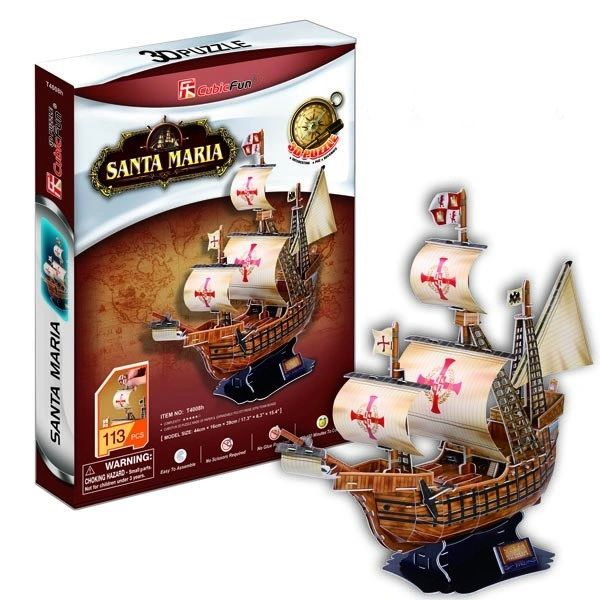 The Santa Maria Ship 3D Puzzle
This Architectural Model 3D Puzzle is of the Santa Maria ship made by CubicFun 3D Puzzles
The ship was part of Christopher Columbus' fleet.
Included in the box are the assembly instructions
For Ages 6+
Easy to assemble with no scissors or glue required
155 Pieces
200-220 minutes to complete
Item # T4008h
Assembly is required
CubicFun 3D Puzzles are made of paper & expandable polystyrene (EPS) foam board
Adult Guidance recommended. Read the instructions before use.
Model Size: 44cm x 16cm x 39cm / 17.3" x 6.3" 15.4"
Complexity is 5 stars out of 6