Transformer Megatron 3D Model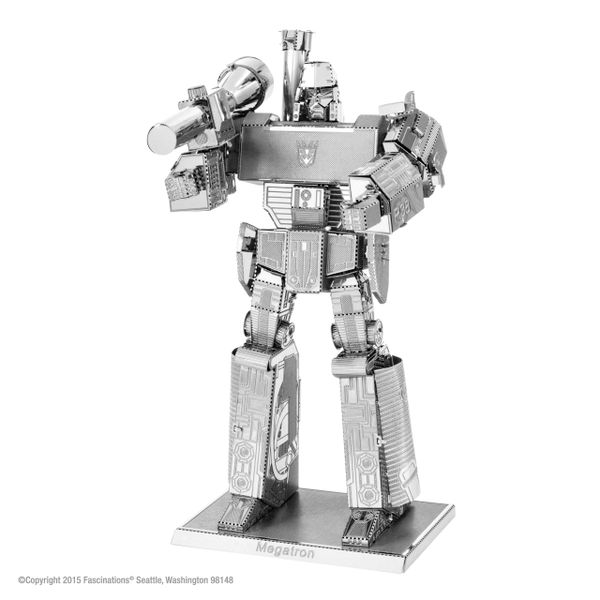 Transformer Megatron 3D Model
Megatron is a character from the Transformers franchise, created by Hasbro, and based on a toy design by Takara. He is a sentient robotic lifeform from the planet Cybertron and the leader of the villainous Decepticons as well as the archenemy of the Autobot leader Optimus Prime. Megatron is usually depicted as having risen up from the lowly worker to become a champion in gladiatorial combat. He called for an end to his planet Cybertron's corrupted governing body and told the downtrodden that freedom of self-determination was the right of all sentient beings, becoming a mentor to the young Optimus Prime. Prime who would later use his teachings against him when he became corrupt. He has the ability to transform between his robot shape and various weapons or vehicles, but these "alternate-modes", his origins and even personality, can vary depending on which "universe" he's seen in.

Product Name: Megatron 3D Metal Model Kit
Item Number: MMS303
Number of Sheets: 2
Skill Level: Moderate
Ages: 14+
No glue or solder needed!